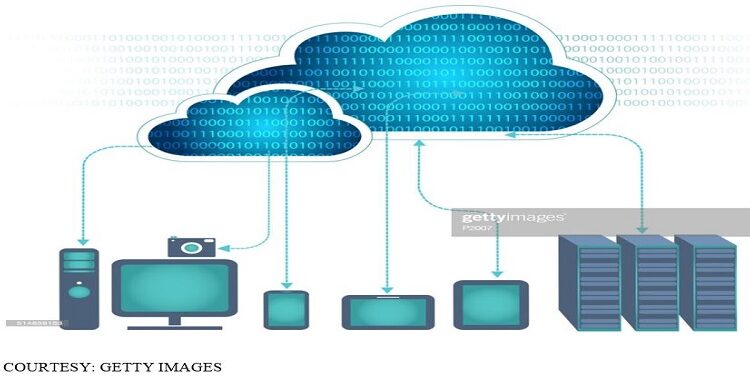 Why Cloud computing is essential in business operations
Try to imagine a scenario where you are working on a really big project within a tight deadline then suddenly your computer crashes, or the hospital records server is exposed to a natural disaster such as earthquake, power surges or hardware failure. That's a large amount of potential work and records lost forever. Traditionally, businesses only looked at on-premises issues like server failures, power outages and data loss in their risk mitigation strategies which are obsolete in a tech space where there are better solutions. It's at this point that cloud based backup and disaster recovery comes in to the rescue.
Without much technobabble's, cloud is simply the internet—more specifically, it's all of the resources you can access remotely over the internet that are vital for your business. In this article we're narrowing our insights into the impact of public cloud in our daily business operations. It's worth-noting that there are private cloud and hybrid cloud in existence too.
Cloud resources are easily accessible through the internet; they are on-demand meaning they're provisioned as you need them no need of waiting for shipment for months. These resources are scalable, meaning you don't have to worry about the capacity of your machines as you can easily scale up; be it the RAM, storage from terabytes, petabytes to virtually infinity. Essentially this adoption of flexibility enables your business to better respond to needs as they arise. Scaling up and down in response to specific business needs. A spike in the number of users of particular services in a website means more bandwidth and more storage needed which can be provisioned easily from a cloud resources provider such as Azure, AWS and Google GCP platforms.
The cloud offers businesses a virtual way to store important documents. All the business sensitive data is stored in remote data centres spread across the globe. When there's an outage in the on-premises data centre situated within the physical location of your organisation, you don't have to fret as the same is still accessible in the cloud.
In regard to backup and disaster recovery plans, cloud computing adopts High Availability strategy which is essentially the ultimate holy grail of cloud computing. This refers to systems that are infallible and reliable enough to operate continuously offering high level of operational performance without failing with redundant components infused into the system. This is possible through employing of physical-to-virtual failover plan providing real-time or near real-time backup and quick restoration. Availability is always tied to reliability for logical purpose: it's illogical to have a service that is on 24/7 but always affected by outages. A true High Availability has to be always-on with several nines (99.99…%) of reliability uptime with the respective cloud service provider.
Through cloud computing adoption, one is guaranteed faster innovation flexible resources and economies of scale.
Most importantly, virtual environments cannot be destroyed inadvertently as it is easy for physical machines. The fact that cloud services utilise the computing power of numerous machines means that not only do you have vastly more potential than you would through traditional on-premises physical servers, you also have access to the services those virtual machines offer. When something is in the cloud, it means it's stored on internet servers instead of your computer's hard drive or your organisation's data centre. These resources make your work easier and they include servers, storage, databases, networking, software and analytics. Through cloud computing adoption, one is guaranteed faster innovation flexible resources and economies of scale.
Another important aspect of public cloud is the significantly reduced CAPEX and OPEX costs. CAPEX is simply capital expenditures while OPEX is operating expenditures. Say for instance an e-commerce company such as Jumia or Kilimall based in Nairobi buy expensive servers that lies idle or underutilised until in December festivities when customer orders and sales soar as everybody is making purchases. This isn't prudent and sensible economically. To cure this cloud resources are on-demand meaning an organisation or business can customize their IT resource requirement at any time. On the other hand, it's expeditious and cost effective to scale up and down on a cloud environment; a cloud engineer will simply create new users or remove users to the cloud network.
To be on the competitive edge, large and small businesses must always be agile as this is the gold standard in business success.
Complex and necessary setup of the hardware and lengthy acquisition of these components can eat into precious time in which the business should be up and running making profits. Let's say importing servers from the Nordic countries to Nairobi is a lengthy arduous process until the components are up and running. The beauty of cloud resources is that they are on pay-as-you-go usage options meaning you only pay for the resources vital for your resources as need at a specific time cutting the hassle tied to physical machines in your on-premises data centre. Finding solutions to these rigidity challenges tied to nonflexible systems is one of the principal inspirations to the growth of cloud computing. To be on the competitive edge, large and small businesses must always be agile as this is the gold standard in business success.
This article is published for general information purposes only; the opinions expressed and arguments employed herein are of the author and does not necessarily reflect the official views of Kubwa & Co Advocates. Be sure to seek specific legal advice on the subject matter. If you have any query regarding the same, please do not hesitate to contact katitia@kubwaadvocates.com; or info@kubwaadvocates.com
Yuvenalis Kubwa is an advocate of the High Court of Kenya and a member of the Law Society of Kenya.